CYC Events
Thank you to everyone for making the 11th Annual Back to School Night a success!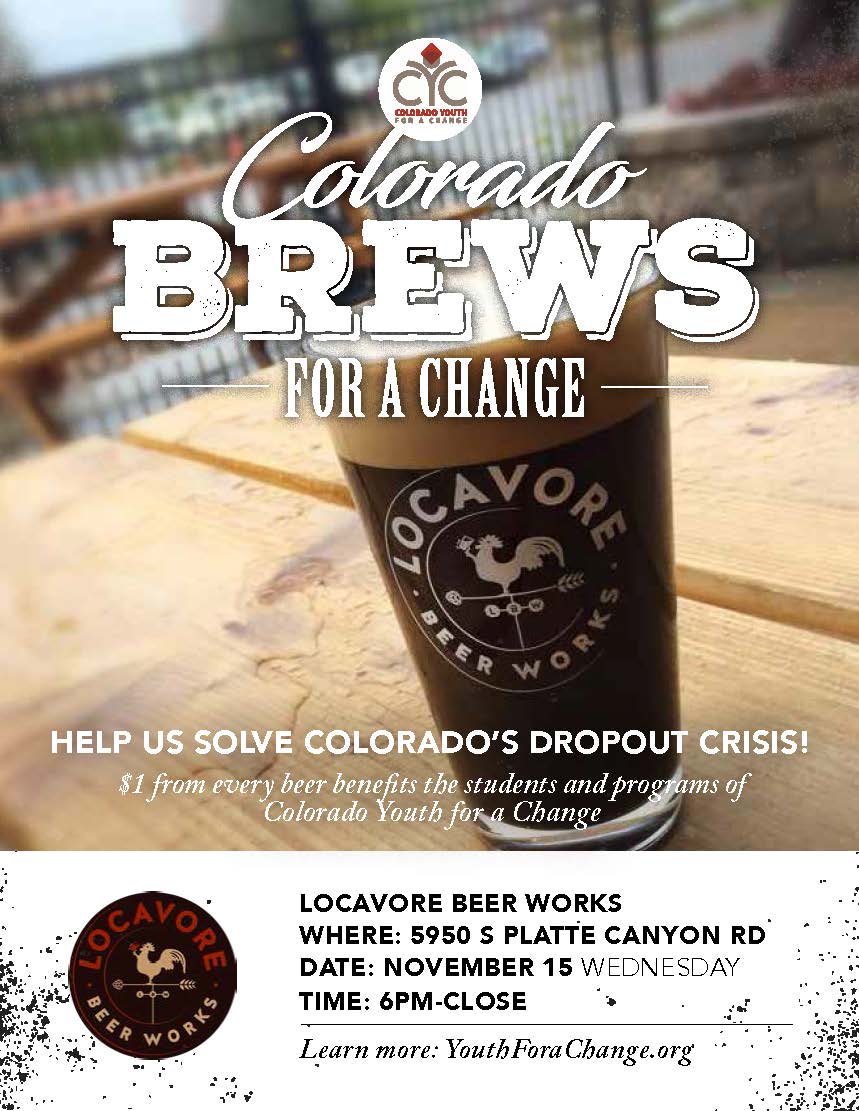 Join us for November's Colorado Brews for a Change benefiting Colorado Youth for a Change (CYC). CYC is solving Colorado's dropout crisis.
This month's event is hosted by Locavore Beer Works. $1 for every beer will go to CYC and it's programs. www.youthforachange.org
On this month's call, we'll discuss different school models.
On the last Wednesday of every month during the school year, we will hold a Colorado Reengagement Network call. Topics will vary but they will support our efforts to streamline the coordination of regional and statewide student reengagement efforts in order to better serve students throughout the state of Colorado.
Call information:
Conference Dial-in Number: 716-293-7443
Participant Access Code: 13139