CYC Events
Help us nourish students at Futures Academy!
BREAKFAST FOR LUNCH - March 15, 2018 at 8am
Supporting CYC's Futures Academy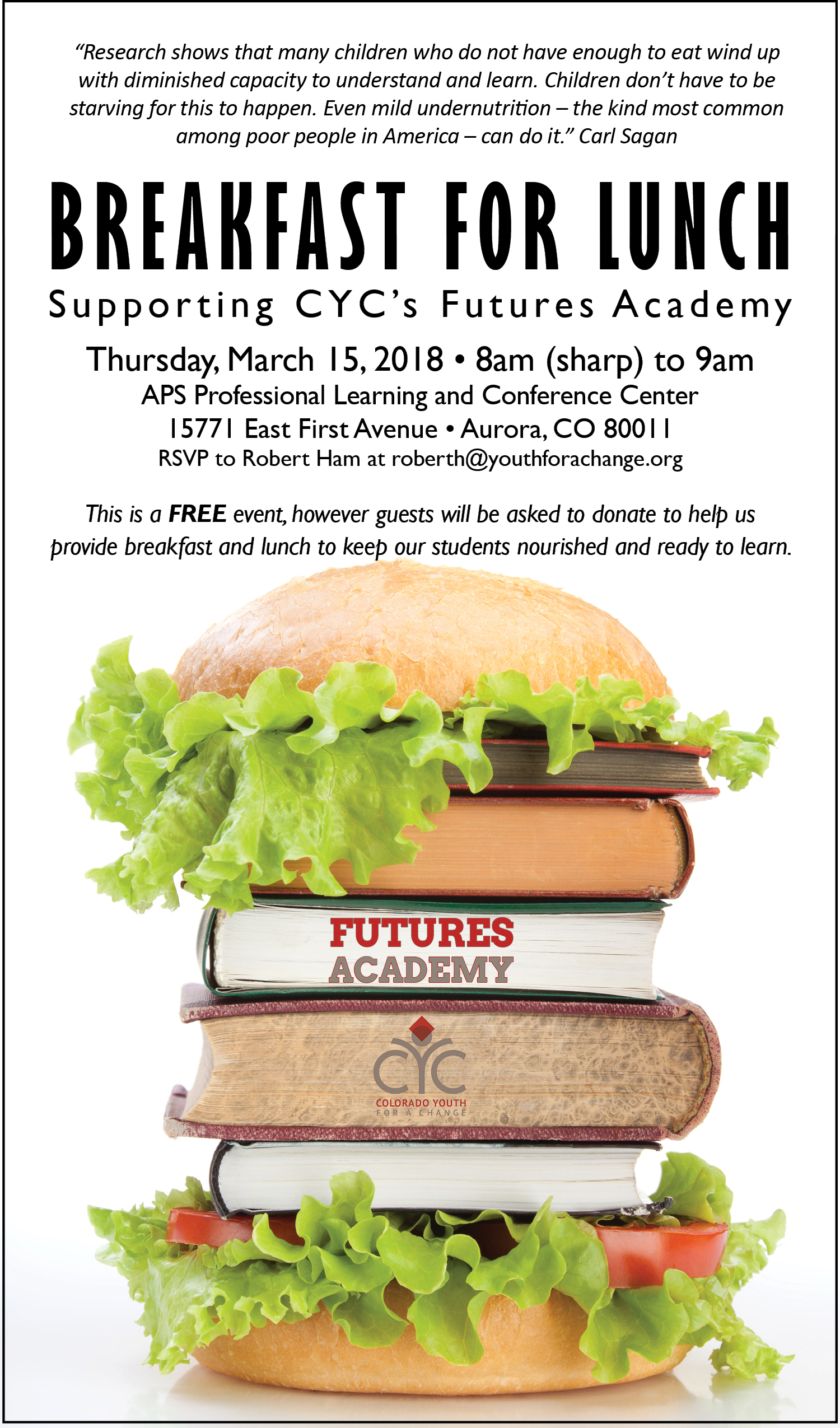 This is a FREE event, however guests will be asked to donate to help us provide breakfast and lunch to keep our students nourished and ready to learn.
On this month's call, we'll discuss credit recovery.
On the last Wednesday of every month during the school year, we will hold a Colorado Reengagement Network call. Topics will vary but they will support our efforts to streamline the coordination of regional and statewide student reengagement efforts in order to better serve students throughout the state of Colorado.
Call information:
Conference Dial-in Number: 716-293-7443
Participant Access Code: 13139