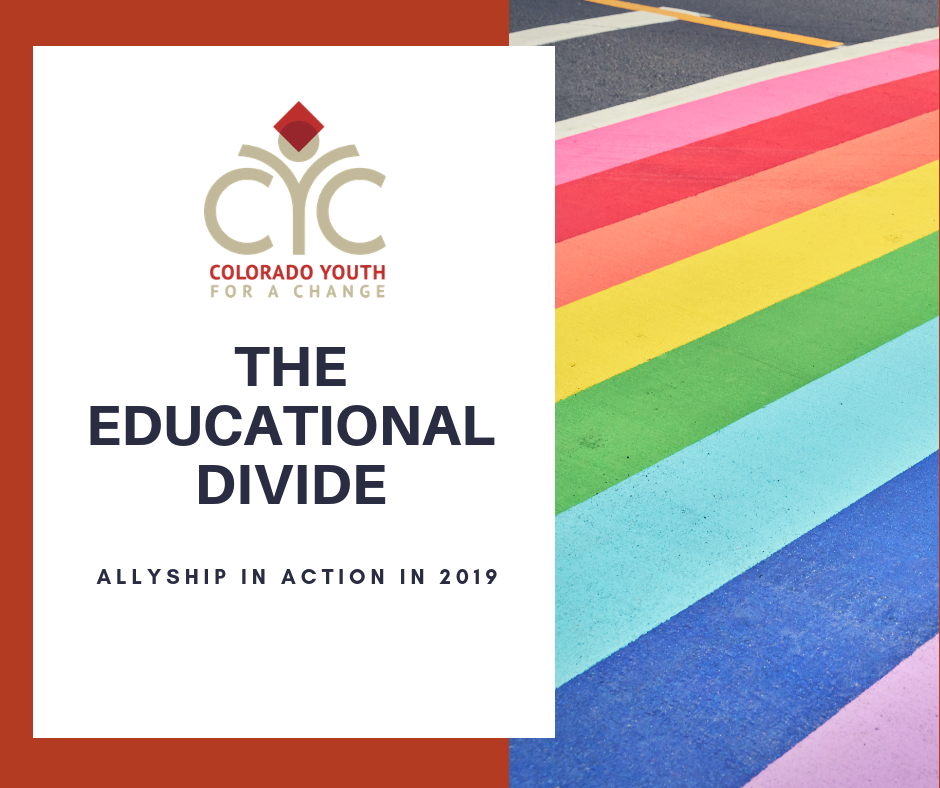 50 years ago today, members of the LGBTQIA+ (Lesbian, Gay, Bisexual, Transgender, Queer/Questioning, Intersex, Asexual, etc.) community began a series of demonstrations against the Manhattan police for perpetual harassment and social discrimination at the Stonewall Inn. A place of refuge for many, the Stonewall Inn, an openly gay bar in New York City in the 1960s, was frequently raided by police (1). Usually patrons scattered into the streets but this time, they rallied together.
For days, over 400 protestors rioted outside the building, demanding more rights. These events, known today as the Stonewall Riots, led to the formation of some of the first LGBTQIA+ groups in the early 1970s. Additionally, two of the most prominent figures at Stonewall, Marsha P. Johnson and Silvia Rivera, spent most of their lives fighting for the rights of Trans people of color. They are one of the main reasons that pride exists as we know it today.
Every June hundreds of thousands of people convene to celebrate Pride, a month dedicated to supporting equality and acceptance in the United States. We gather in major cities to march with friends, coworkers, family members, church groups, Fortune 500 companies, all joining the LGBTQIA+ community as allies.
But what does it really mean to be an ally in 2019? Do we (myself included) understand the role we play as a support system and the associated responsibilities? And furthermore, how can we do better to support our friends, family members, students, coworkers, and classmates that identify as LGBTQIA+?   
From the election of Harvey Milk as the first openly gay mayor of San Francisco to the legalization of same-sex marriage in 2008, the United States has made tremendous legal advances in supporting LGBTQIA+ rights. However, we have just scratched the surface. Discriminatory behavior, a lack of legislation and violence against this community still exists – especially for the transgender community.  LGBTQIA+ individuals are only protected by non-discrimination laws in 21 states. Because these individuals can be fired for their sexual orientation and/or gender identity, 35% of LGBTQIA+ employees feel like they need to lie about their personal lives at work. Moreover, 78% of transgender individuals have been subjected to workplace harassment (2). The spaces in which we should be building this foundation of inclusion, our schools and classrooms, are even worse. Last year the Human Rights campaign reported that only 26% of LGBTQIA youth feel safe in the classroom. The statistics are even higher for Trans students – 75% said they do not feel safe at school (3). 73% of LGBTQIA+ students have experienced verbal threats because of their actual or perceived sexual identity and 70% have been bullied at school because of their sexual orientation (4).
So how can we better support the LGBTQIA+ community, especially our coworkers and the youth that we are serving?
Allyship isn't just a one-time obligation; it's a "lifelong commitment to building relationships based on trust, consistency, and accountability with marginalized individuals and/or groups of people" (5).  Allies make use of their privilege and power, turning the spotlight away from themselves, to better help those that they are working with. At CYC we are constantly researching and implementing ways to be better allies to our students and coworkers. Here are a few things that CYC is doing, that both other youth-serving organizations and schools can do to be better allies to the LGBTQIA+ community:
Speak with your elected officials about upcoming legislation that will impact the LGBTQIA+ community (*i.e. the Equality Act)
Ensure your non-discrimination policies include gender identity in addition to sexual orientation/sex
Ensure all materials (intakes, hiring, onboarding, evaluations, etc.) use gender neutral language (i.e. she/he should be replaced with they)
Train staff on the LGBTQIA+ community, especially around the specific challenges that trans individuals face in schools and in the workplace
Introduce tangible action items such as including pronouns in email signature
Hire intentionally from LGBTQIA+ communities to increase representation in your organization, especially to leadership teams
Ensure to train staff on LGBTQIA+ identities on an ongoing basis, both so that they can create an inclusive work environment but also so that they can support students most equitably. Please reach out to CYC if you would like support with facilitation. Here are some example content areas:

Importance of pronouns
Importance of not assuming how someone identifies in terms of their gender identity or sexual orientation
Difference between sex, gender identity and gender expression
Implicit bias training
LGBTQIA+ anti-discrimination policies at the local, state and school district level
Current resources that exist in the community
*The Equality Act would provide consistent and explicit non-discrimination protections for LGBTQIA+ people across key areas of life, including employment, housing, credit, education, public spaces and services, federally funded programs, and jury service (6).
1.  https://www.britannica.com/event/Stonewall-riots
2. https://www.employmentattorneyla.com/blog/2016/01/lgbt-discrimination-in-the-workplace-8-important-statistics.shtml
3. https://transequality.org/issues/youth-students
4. https://assets2.hrc.org/files/assets/resources/YouthReport-California-Final.pdf
5. https://theantioppressionnetwork.com/allyship/
6. https://www.hrc.org/resources/the-equality-act