Black History Month: A Look at Pioneers In Education
In honor of Black History Month, the CYC blog is highlighting pioneers in education from the African American community. Each week of February we will highlight a new figure who helped shape the course of education in America.
Fannie C. WIlliams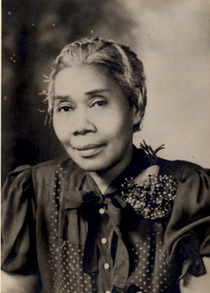 Fannie C. Williams served as the principal of the Valena C. Jones Elementary and Normal School in New Orleans. The school was one of the largest in the city at the time with over 2,800 students enrolled in the school in 1930. 
During her 33 years in that position she guided future African American to earn their teaching certification and developed a professional development program so that they could earn advanced degrees. Many of the teachers she helped went on to become principals, supervisors, librarians and education consultants.
During the early years of the Great Depression, she helped to establish both a nursery and kindergarten program for African-American children, the first of its kind in the Orleans Parish school district and in the state of Louisiana. Ms. Williams also founded a Child Health Day so that every May 1st, doctors, dentists and nurses from the city's 7th Ward could provide medical attention and services to her students for free.
She also provided milk and hot lunches for students even though she earned an annual salary of $225.
Edward Alexander Bouchet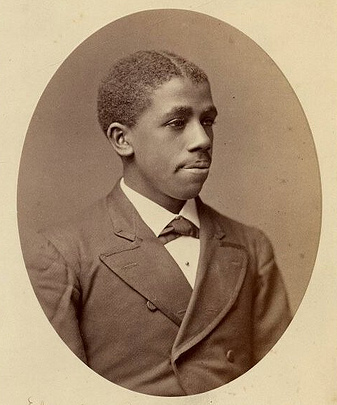 Portrait of Edward Alexander Bouchet, Yale College class of 1874, the first African-American to graduate from Yale College. Courtesy of the Yale University Manuscripts & Archives Digital Images Database. 
In 1874, Edward Alexander Bouchet graduated from Yale University with his bachelor's degree. Two years later, he walked the stage to receive an advanced degree making him the first African American to earn a doctorate degree in the United States, and one of only 20 people in the United States with a Ph. D in physics. 
Despite his academic accomplishments, Dr. Bouchet was denied a college professorship due to his race. Instead, he took a job teaching Chemistry and Physics at the School for Colored Youth in Philadelphia, where he stayed for 25 years. At the time, it was one of the few schools in the United States that offered African American students access to such an academic program. 
He resigned during in 1902 during the W.E.B. Du Bois – Booker T. Washington feud over whether schools should offer collegiate or industrial options for African American students. Though Dr. Bouchet's protested, his school opted to only offer vocational training. He continued to instruct in various schools across the country and made a number of contributions to physics. Despite his success, his work was not acknowledged or celebrated until after his death in 1918.
The Edward Bouchet Abdus Salam Institute was founded in 1988 by Nobel Laureate, Professor Abdus Salam. The institute promotes collaboration between African and American physicists and promotes the training of African physicists. In 2005, Yale joined with Howard University to found the Edward A. Bouchet Graduate Honor Society. Yale also established the Bouchet Leadership Award which promotes diversity in higher education.