Colorado 2020: Education and the Economy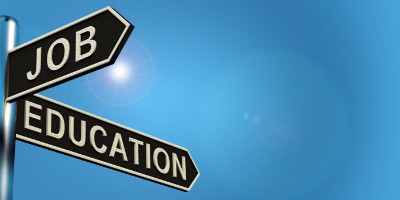 The way we think and talk about our work is changing. When Colorado Youth for a Change first started, dropping out was seen as an education-system crisis. Back then, an alarming amount of students were leaving school early without a diploma. All of the important metrics of graduation and dropout rates were going in the wrong direction. There were very few options and many of the students we encountered believed no one wanted them back. Most youth thought their fate and future were sealed.
Since 2005, the state dropout rate has been cut in half. The graduation rate has increased. Students have so many more possibilities and school options. Many districts have implemented preventive initiatives for students, which include analyzing data for early warning signs of dropping out of school and better communication with parents. Community organizations have made education a focus and have worked closely with schools to prioritize graduation alongside other outcomes. Collectively, all of this effort has contributed to a drastic reduction in the number of students dropping out.
While we still face some of the original challenges, we have a new set of issues on the horizon. As we all know, Colorado is becoming an increasingly desirable place to live. The cost of living, and especially the cost of rent, is surpassing average incomes. We are quickly becoming a state where having an education is essential.
The living wage calculator finds the "typical expenses" for a single adult in the Denver-Aurora-Lakewood area is $25,469 a year. Typical expenses for an adult and one child increases to $55,355 a year. The annual income for someone with a minimum wage job is $19,330 (2,080 hours X $9.30 an hour). So basically, it is very hard, if not impossible, to make ends meet with a minimum wage job.
Consider the cost of housing in Colorado. A recent report from the National Low Income Housing Coalition shows how much money is needed for a "modest and safe rental home without spending more than 30 percent" of monthly income. This is referred to in the report as a housing wage. Colorado, moreover, has the 12th highest housing wage in America—$21.97 an hour. This increases to $25.10 an hour in the metro Denver area. In annual income, you have to earn at least $45,707 a year in order to afford a two-bedroom apartment. At $9.30 an hour, a family would need 2.4 minimum wage jobs in the household to make ends meet.
In addition, obtaining a job without an education is becoming increasingly difficult. A report from Georgetown University called Recovery: Job Growth and Education Requirements Through 2020 looks at job prospects according to education across the US. On page three, there is a graph which shows 74 percent of all jobs in Colorado will require a high school diploma and some post-secondary education by 2020. That's ten points higher than the national average of 65 percent. The study ranks Colorado third just behind Washington D.C. and Minnesota. A few pages later, another graph shows that 29 percent of all jobs in Colorado will require a bachelor's degree—putting Colorado second in the country! Simply put, finishing high school is necessary in Colorado. Students must finish.
In light of the increasing costs of things, and the need for an education to obtain a living wage job, students must finish high school if they want to avoid living in poverty. The socio-economic changes within our state are creating a new sense of urgency for us. For every student who leaves school early, their future, in some sense, is even bleaker now than when we started over ten years ago. Despite the amazing gains in the graduation rate and the decrease in the dropout rate, students who drop out now face insurmountable odds in our new economy. As a community, we have to make sure every student is given the opportunity to succeed. We must continue this work until all students in Colorado graduate.