The Students We Serve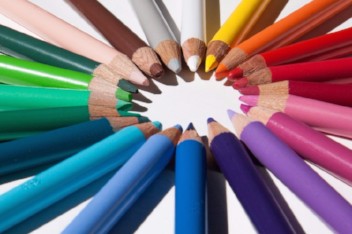 When we first start working with a student, it's important to hear their story and understand who they are. We do this by asking a set number of questions, which can be found below. We try our best to make sure the student is comfortable with answering them, and if necessary, we spread the questions over a couple of different meetings. Staff let the student know the information will be recorded, but we try, as much as possible, to have a dialogue, and leave the data entry for later.
Students sometimes reveal difficult stories. They have experienced a lot at a very young age. Asking a student what their sexual orientation is, or their current living situation, or if they have ever been in foster care, can result in emotional answers. Yet we truly need to ask these questions in order to better support our students. We also want to be sensitive to their needs, and ensure the right supports are in place.
We also use their answers to better inform our practice and our programming. We look through the information provided by the students with the hopes of better understanding who we serve. And we have found that 40 to 44 percent of our students fall into a category known to correspond with lower graduation rates. Please note that we consider a student who "used to be" in one of these categories just as vulnerable. So a student who used to be homeless is very much at risk and needs to be supported, in our opinion, as much as a student who is currently homeless.
This past year we separated the questions into two different categories: Identities and Life Events. An identity is something intrinsic to the student, like race and sexual orientation, whereas a life event is something that has happened to the student or is happening to the student, such as foster care or homelessness.
So what did we find out this past year? We should briefly mention that we served 2,040 students last year. For many different reasons, we were able to analyze 1,460 records, which were considered complete. Because of the large sample size, we feel confident that these percentages can be applied across our entire population. But for now, we're reporting percentages.
Identities
What is the Youth's Ethnicity/Race? As is widely known, youth of color are over-represented and leave school without a diploma at higher rates than white students. Our data shows that 73 percent of the students we serve are youth of color. When we look at our out-of-school programming, that number rises to 92 percent. Without a doubt, this suggests historical and structural concerns that should concern everyone.
What is the Youth's Gender? 56 percent of the students we serve are male while 43 percent are female. 1 percent identify as transgender. More males leave school early than females and this reflects both a state and national trend. 32 percent of all youth served by CYC were Latino males, the highest of any gender and race. This reflects statewide

data as well.
Which Pronoun Does the Youth Prefer? We respect the pronouns that our youth want to use, and we record this information. Of the students identifying as female, 0.43 percent preferred male pronouns. Of the students identifying as male, 0.35 percent preferred female pronouns. 0.21 percent of our students prefer gender neutral pronouns (Ze/Hir/Theirs).
What is the Youth's Sexual Orientation? 10 percent of all the students we served were Lesbian, Gay, Bisexual, Transgender or Queer/Questioning. That's up one percent since last year. Something interesting we have found is that this number is much higher for the students we serve in school. 16 percent of these students identified as LGBTQ whereas only 8 percent of our out-of-school students did so last year. This is in part because we often take an active role in Gay/Straight Alliances

in the different high schools we support. Yet it could also mean that LGBTQ students depend upon the services we provide.
Life Events
Is the Youth Currently Involved with Court? 22 percent of the youth we serve are currently involved in the courts or have been involved with the courts. Once again, we see a large discrepancy between in-school and out-of-school students. 28 percent of our out-of-school students were or are involved, compared with 13 percent of in-school students. We must note that we do spend a lot of time working directly with Juvenile Assessment Centers and so these percentages are not representative of the overall student population—since we specifically target and work with these youth.
Is the Youth Currently Involved with Foster Care? About 5 percent of the students we serve are from foster care. This is down two percent from last year and we are not sure why. About 6,000 children and youth are in foster care

each year in Colorado, and we do know that the number of children in foster care is going down due to efforts of human services departments to limit its use. We are not sure if our numbers are reflecting that.

 
Does the Youth Currently Qualify for Free and Reduced Lunch? (Economically Disadvantaged). Once again, children who are experiencing poverty are over-represented in the students we serve. We show that 82 percent of the students we serve are free and reduced lunch eligible. Also, there are tremendous discrepancies between school districts. Denver is 68 percent free and reduced lunch eligible, while Douglas County is only 14 percent. This website

is easy to use and provides a lot of information.
Is the Youth Currently Experiencing Homelessness? Like foster care, this is another number that went down this year, and we are not sure why. 9 percent of the students we serve are homeless

or were homeless. We also see a large discrepancy between in-school students (5 Percent) compared to out-of-school students (13 percent). Some of this discrepancy has to do with the fact that we closely work with homeless organizations and many of these students are returning to school.

 
Is the Youth Currently Pregnant? Parenting? 7 percent of the students we served were pregnant

or parenting. This is also down from last year. This is often the main reason young women cite for leaving school early. It's a really challenging life event that requires a lot of support. Some of the most resilient students we have ever seen are these young parents overcoming enormous obstacles to make their lives better.
For the coming year, we hope to refine and improve our data collection. We will also continue to invest in training, and support for all of our staff. Our primary purpose, of course, is to ensure that we are providing the best possible services to the youth in our communities.