Colorado Youth for a Change (CYC) is solving Colorado's dropout crisis. Learn more.
Students served last year

Enrolled back into school last year

Received diploma or GED last year

Reading Corps students exceeding one year of growth
CYC's programs support students who are showing early warning signs of dropping out or have left school altogether, helping them forge meaningful paths forward through education.
Read more.

Join us in impacting the lives of thousands of children and youth each year by attending an event and volunteering your time.
Sign Up.

Join CYC for a year of service and be the greater good. Learn more or apply to one of CYC's AmeriCorps programs: Colorado Reading Corps (serving in elementary schools) and Corps for a Change (serving in high schools).
Learn more.
News & Events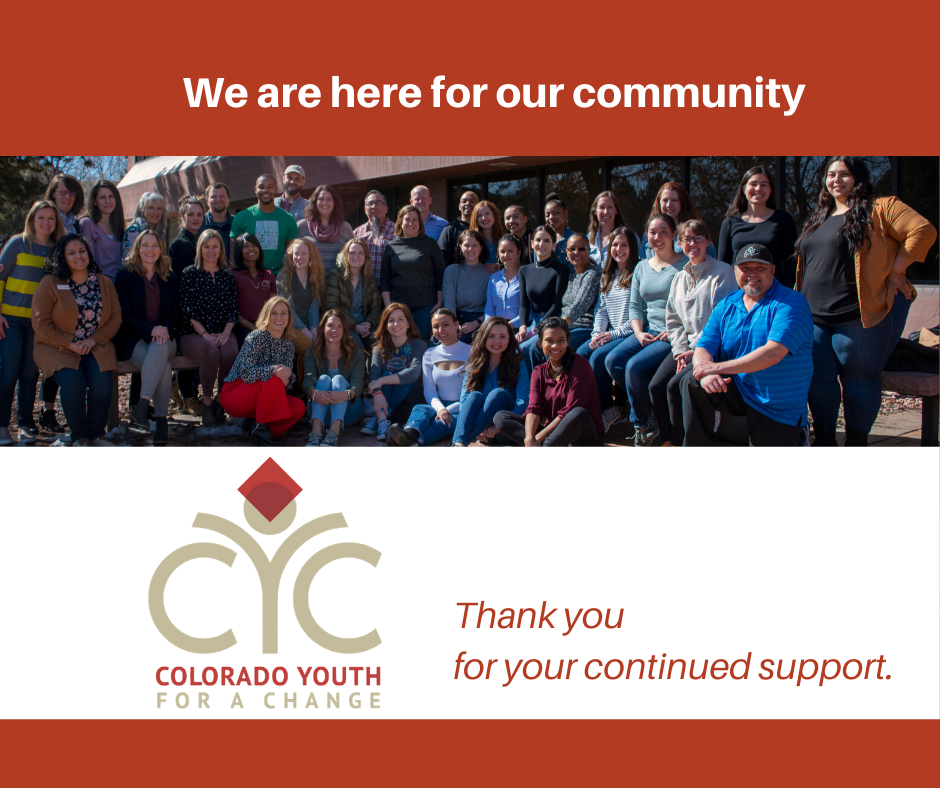 Colorado Youth for a Change is working hard to meet the needs of our youth during this COVID-19 national emergency. Here is a glimpse into how we remain committed to students and our community during this time.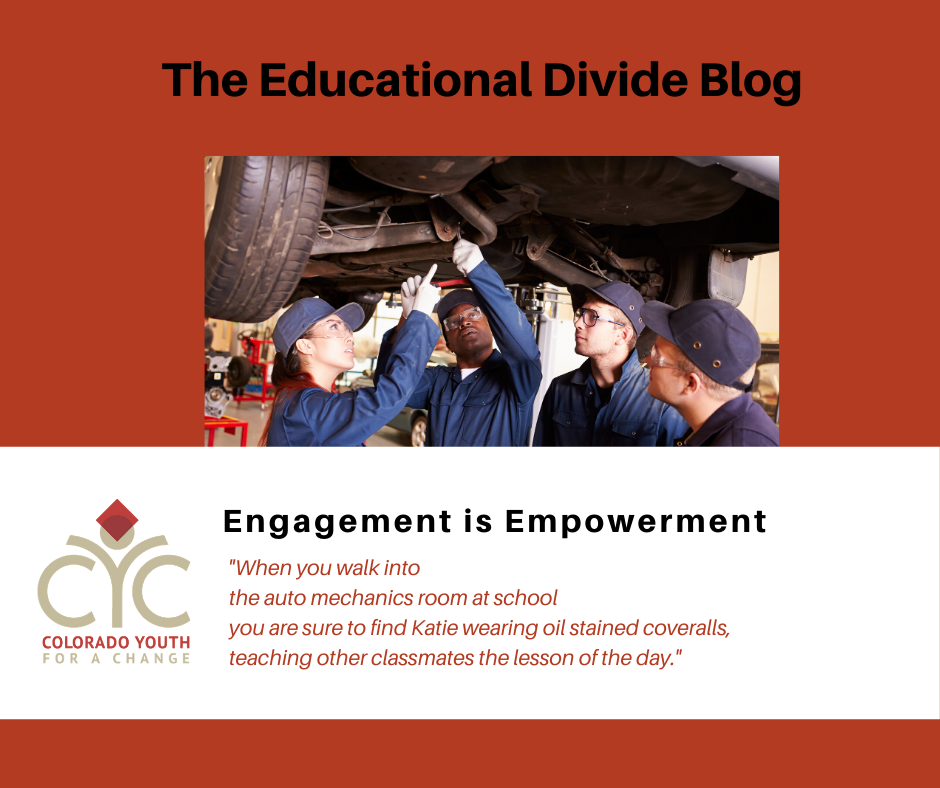 While most of my students spend their weekends hanging out with friends, Katie spends her weekends sifting through the junkyard. When you walk into the auto mechanics room at school you are sure to find Katie wearing oil-stained coveralls, teaching other classmates the lesson of the day. At the beginning of the year, she made me promise I wouldn't take her out of her auto class for any of our meetings. "This is the one thing I'm good at and the only class I like being in," she said. I made that deal with her on the condition that she would help me figure out what the rattling was in my car. In her own words Katie is, "smarter than anyone in the garage."
As the semester wore on Katie started missing more and more class. Her grades started to fall and the missing work piled up. The only class she consistently showed up for was Auto. When I asked Katie about her attendance she would brush it off and tell me she wasn't good at school and didn't need it. Katie was planning on dropping out soon to focus on auto mechanics. She could make a nice salary doing what she loves and didn't understand why English or chemistry mattered.
This week's Colorado Reengagement Network call with Patrick Hedrick from the City and County of Denver prompted us to take a closer look at the intersection between the juvenile justice system and education. This topic is particularly relevant to CYC, as nearly one-third of the students served last year were involved with the court system.
We understand that early interventions, student engagement, and social-emotional learning are important to keeping young people out of the justice system. But when a student gets in a situation where they are detained, it is just as important to remember that a quality education is vital to the future success of all young people. As Patrick Hedrick pointed out on this week's call, education may be the only constant in a student's life. And for those that get back on a positive path forward, it requires at least one caring adult in their life.