our mission
Enrolled back into school

Reading Corps Students Served
News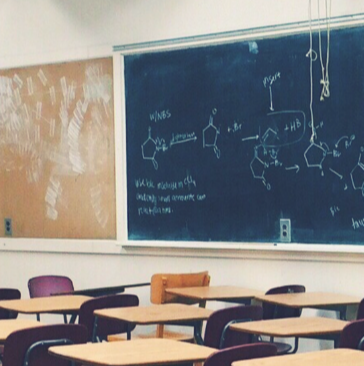 Our mission continues to be solving the dropout crisis in Colorado and we can honestly say that we have made enormous strides in helping the children and youth of Colorado stay on track and graduate.
With each year, Colorado Youth for a Change (CYC) has expanded its programming and strived to serve more and more students. For the 2017-2018 school year, we served 2,801* students—by far the most amount of students ever served by us. A big part of that gain was the addition of the Colorado Reading Corps program, which initially started in 2014 at Mile High United Way. We're especially excited about this program because it expands our services into kindergarten and is truly the most preventative work we can do.
Language has the power to make others feel included, seen and empowered. But for that to be a reality, we have to actively and attentively change the way that we communicate. Gender-inclusive language is not something that has been normalized or taught in our educational system, so it is up to us to UN-learn gendered and exclusionary language.
But, why does this matter? Words are just, well, words. Not so much.
The statistics drew me in: students who can't read by the end of third grade are 4x more likely to drop out of school (Annie E. Casey Foundation). Students who do not learn to read proficiently by the end of third grade almost never catch up in school. I wanted to do something to help, and CYC's Colorado Reading Corps program allowed me to take action.
The Colorado Reengagement Network streamlines the coordination of regional and statewide student reengagement efforts in order to better serve students throughout the state of Colorado.
Join the Network.

CYC Newsletter and Blog

Sign up for the CYC newsletter and/or blog and stay up to date on all things CYC and student reengagement related.
Sign Up.

Futures Academy is looking for a diverse group of professionals to speak with our students at the Annual Career Exploration Day in January.